7 Tips to Take Care of Your Nails Like a Pro
Your nails are a crucial element that adds beauty to your hands. Bright, colorful long nails tend to enhance the allurement of your hands. Just like your skin, hair, and feet, your nails also require complete care. Nobody wants to see odd coloring, dents, and torn-out cuticles. If taken care of properly, your nails will work as a great feature to enhance your style statement. When perfectly manicured, pick from vibrant yellow to gentle hues of lavender or nude shades. Anything that goes perfectly with your dressing.
I have generated some useful nail care tips in the blog. Some of these tips I have asked from nail care experts. Try availing of Toni and Guy voucher codes to purchase nail care products at reduced prices. Anyway, without further ado, let's check these tips out.
Tips on How to Take Care of Your Nails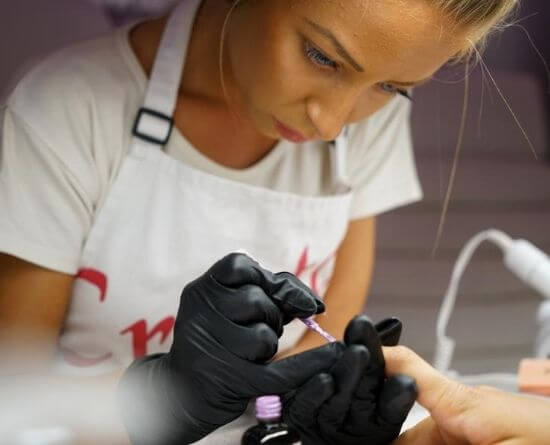 Keep the Neat and Tidy
First things first, your nails won't stay healthy for long if you are failing to keep them dirt free. Consider washing your hands more frequently for starters. And don't get done washing them in just 5 seconds. Wash them at least for 20 seconds. Washing your hands regularly will keep your nail germ and dirt free.
Also, make sure to dry your nails after washing them. Take a toothbrush and clean your nails with it. Scrub them gently for some time and wash them with warm water. This remedy will help keep your nails smelling fresh and clean.
Trim your Cuticles Regularly
Your cuticles need regular trimming now and then. If you see some hanging skin, then it's time to get rid of it. Use a proper cuticle trimmer for this purpose. Don't bite off or pluck it with your mouth. Your cuticles are quite delicate; therefore, be very gentle. It might hurt a little at first, but you need to understand that it's essential that your trim them.
Apply some coconut or almond oil to massage them. These essential oils will leave your cuticles soft and nourished. Follow this tip on how to take care of your nails, to maintain healthy nails.
Moisturizing
Now you must be wondering, nails and moisturizing? Doesn't make sense, but guess what a good moisturizer will make your nails strong no matter what. Applying some, before bed will do wonders for your nails. It works well to remove dry flakiness, from your nails leaving them nourished and moisturized. This tip has been recommended by many nail experts.
Therefore, do give this tip on how to take care of your nails a try. If you don't have a moisturizer nearby by any chance, then some essential oils such as coconut oil can work too.
Read Also: Polka Dot Nails Design Images
Don't Bite your Nails
If you have been a nail biter from childhood, then there is an increased chance your nails might be in bad shape. Avoid biting your nails. This will only make your nail misshapen, bent and contorted. Actually, the saliva that you put on your nails through biting tends to make them weak and brittle. Moreover, by doing so, you are also transferring germs from your hands to your mouth.
File them Regularly
Can't go to the parlor every week? No problem! Get yourself a manicure set and make sure to get a filer. Filing nails in smooth, gentle motion in one direction helps them to look neat and in shape. Make sure you don't damage the nail bed. Seek professional help or get somebody else to do it for you. Filing can be tricky, so make sure to get it right.
Read Also: 14 Different Types of Nail Shapes
Don't Scrape Off Nail Polish
Scrapping off nail polish is a big no. It damages your nail bed leaving the surface patchy, dry, and flaky. This leads to more breakage than usual.  Apply double coat when applying nail polish. The first coat should always be the base coat which protects the nails from getting stains. After using the base coat, apply the nail polish of your choice. Don't buy a polish that contains harsh chemicals such as formaldehyde, dibutyl phthalate, and toluene.
Always, remove the nail polish with a nail polish remover. If you can't carry one at all times, then get peel-off nail polish.
Don't Use Acrylics
Gel manicures and acrylics can be very harmful to your nails. I know they're trending these days but avoid them completely. The harsh chemical present in the acrylic, tend to cause dents and roughens the nails. The gel, on the other hand, tends to cause rashes on the skin around the nail. If you are in love with this trend, then I suggest you use false nails. The one that can be applied with an adhesive can be easily removed as well. Thus, consider this tip on how to take care of your nails next time when you visit the nail salon.
Read Also: Summer Nail art Designs
Wrapping it All Up
Your nails require adequate care. Don't leave them out while performing hair care or skincare routines. If you need some tips on how to take care of your nails properly then I, suggest you follow the tips given above in this blog thoroughly.