Stylish Summer Nail Arts Designs Ideas in 2023
Summer Nail Arts Designs Ideas
French Manicure With Extra Stripes
Get a subtle look with this classic French manicure with extra stripes. Mimic the curve of your tip to get the best look.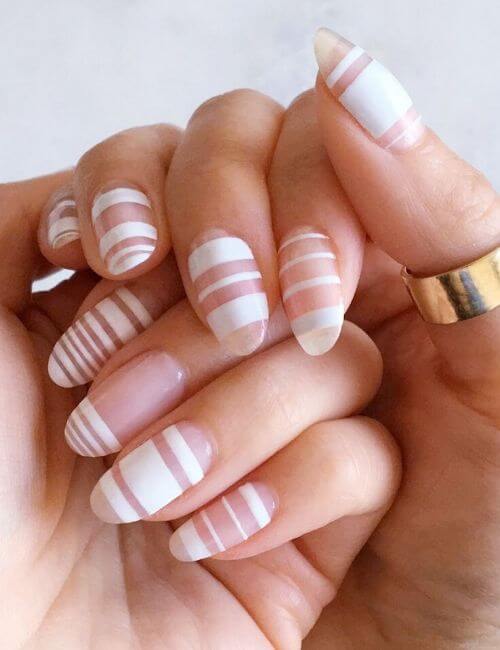 Hot Pink Flower Nail Arts Designs
Beautiful pink-themed cute nail art design with white lilies on the top falling from it.
Black Painted With Leafs
Simple, Elegant and Beautiful nail art design. Make your look even more special by adding some glitter to the leaves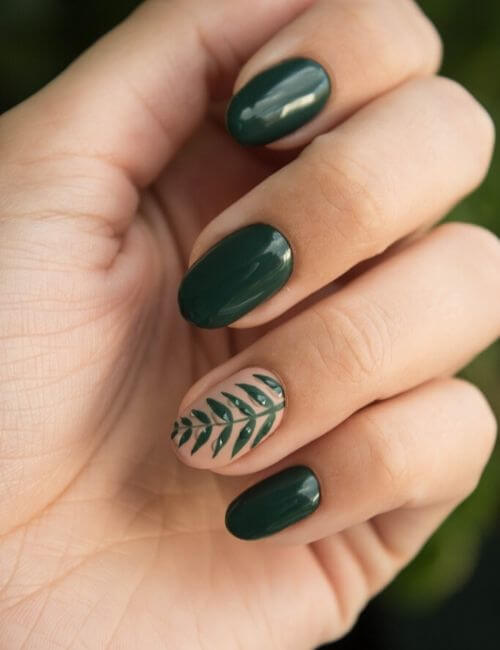 Flamingos and Leaves
It's time to take your nails for a vacation with this mixed combination of cacti, flamingos and leaves. Apply a vibrant nail paint as a base coat to get the ideal look.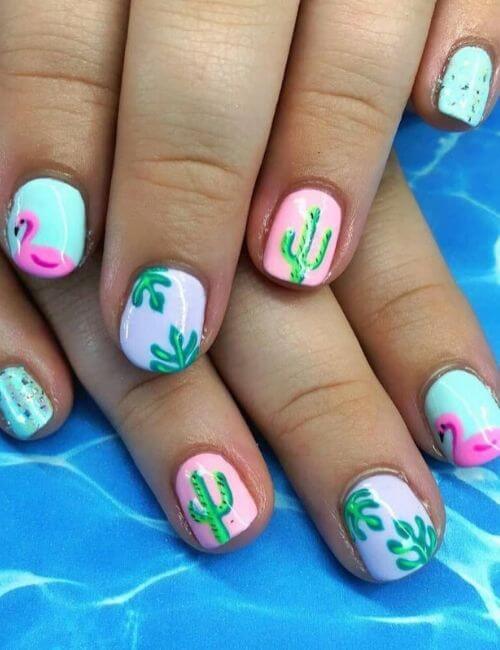 Fruit Salad Nail Arts Designs
Who said fruits only give your good health? Fruits give you an ideal nail art design as well. Give your nails a perfect summer look by designing your favorite fruit on each nail.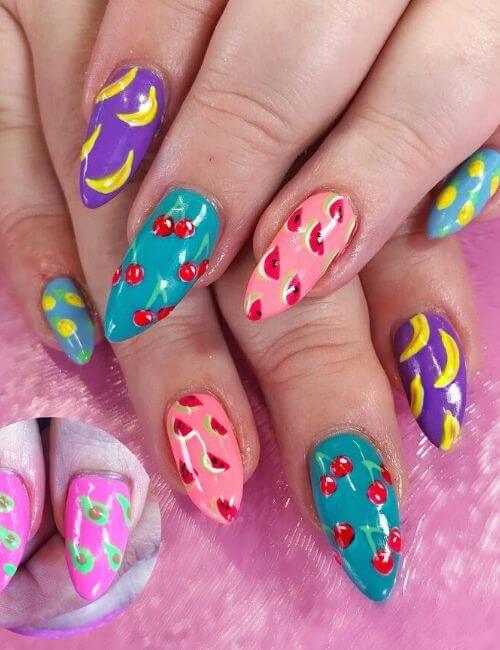 Neon Nails With Feather
Next level obsession with neon nails..!! Just apply neon nail paint as a base coat and then use a feather stencil to get the feather design.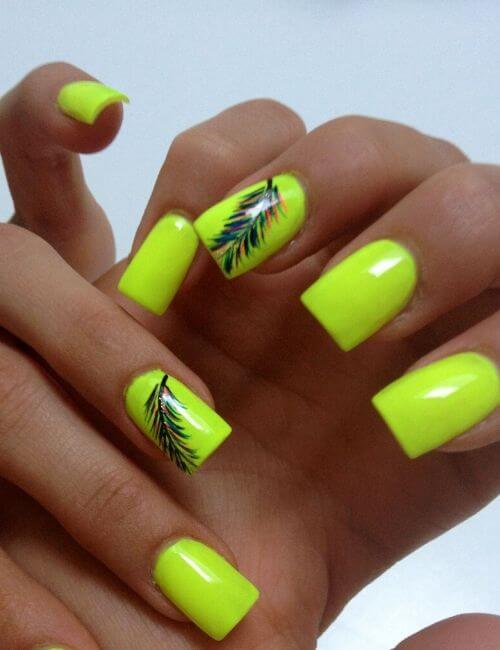 Hawaiian Flowers
Missing your last Hawaiian trip.!? Let Hawaiian come here this time with an ideal beach look on your nails. The best part about this look – Suitable for short nails as well.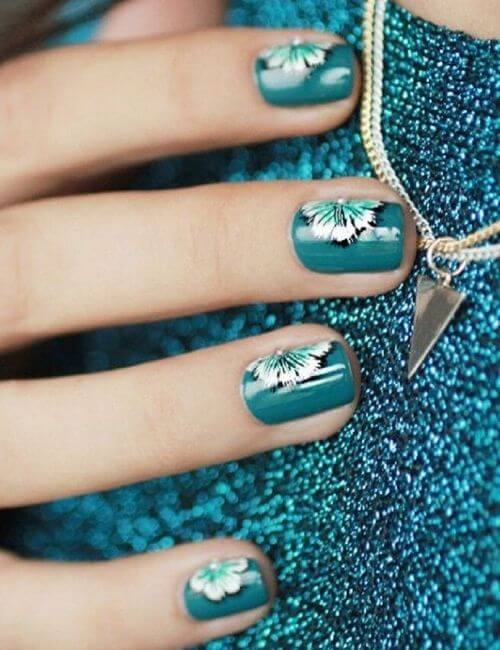 Pineapple Nail Arts Designs
These pineapple nails are perfect for summer. What is a better way to spice up the designs than with vibrant colors – red, yellow and green. Use white nail paint as the base coat to get the best look.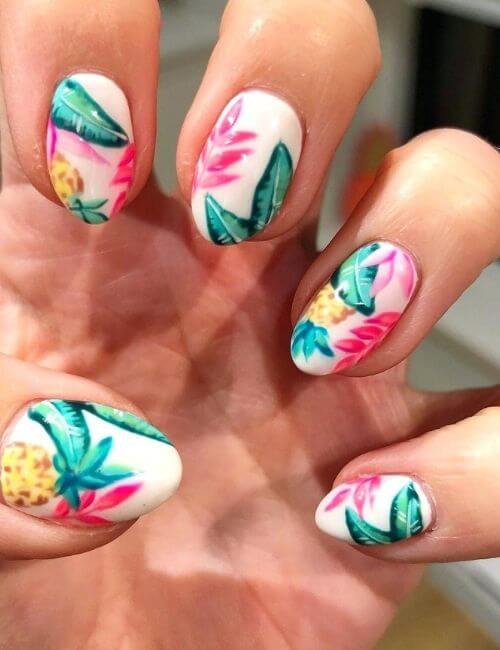 Watermelons Limes and Pineapples
Watermelons. Limes. Pineapple..!! Your nails are ready to enjoy in the bright sparkling sun. Nails have never looked so cool for the summers. The best part about this manicure – so easy to replicate..!!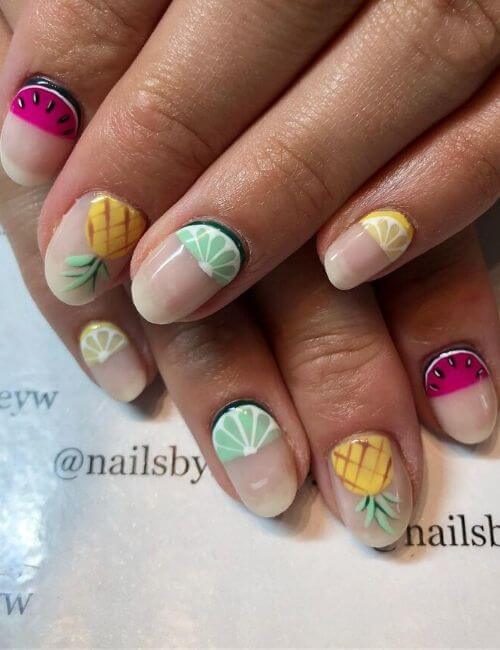 Little Lilac Triangles
Add a little bit of shine to the downside of your nail to gain the extra glam.