20 Best Collections of Nauvari Sarees for Brides 2021
The meaning of nauvari is nine yards.  Nauvari saree is special because when we compared to other sarees will have 5.5-6 yards. But Nauvari will have 9yards. Nauvari sarees are timeless and authentic attire for the brides of Maharashtra. The name Nauvari saree originally referred to the method of leaving the saree, which is similar to that of the Maharashtra dhoti.
If you are looking for different types of saree draping nauvari is best one you can choose it really eye cashing.
Here are we have collected the some list nauvari saree to drape and get gorgeous looks to you.
Blue color Peshwari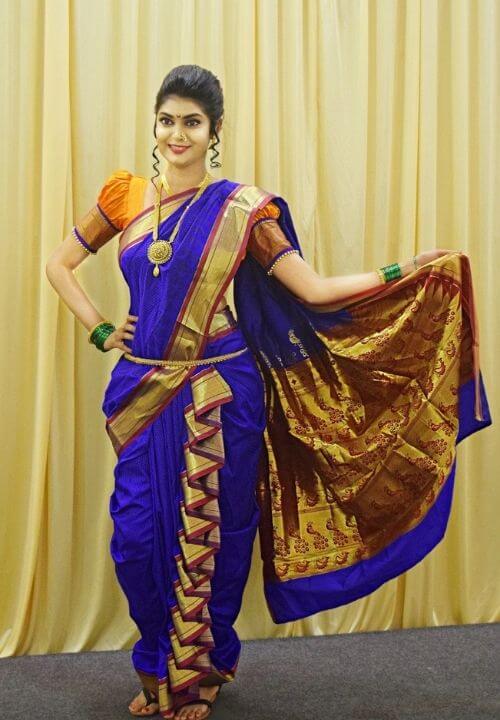 Maharashtrian Silk Nauvari Saree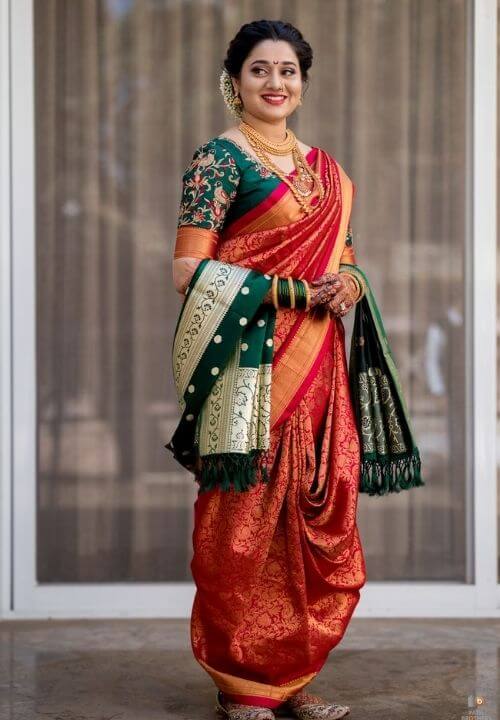 Red & White Silk Peshwari Saree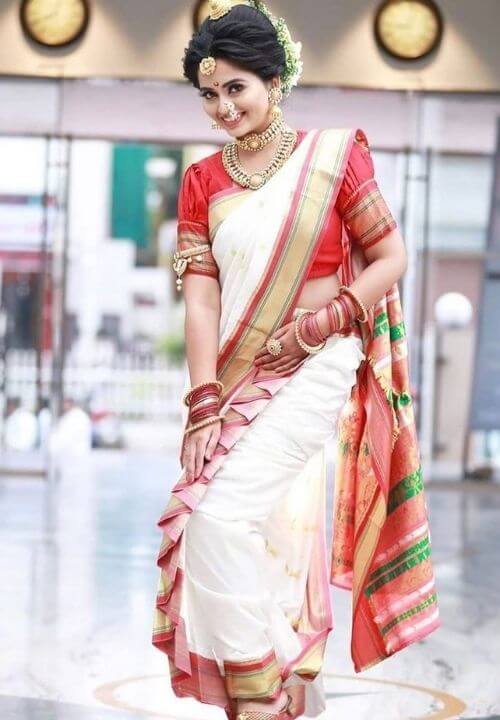 Bollywood Actress Madhuri Dixit in Blue Nauvari Saree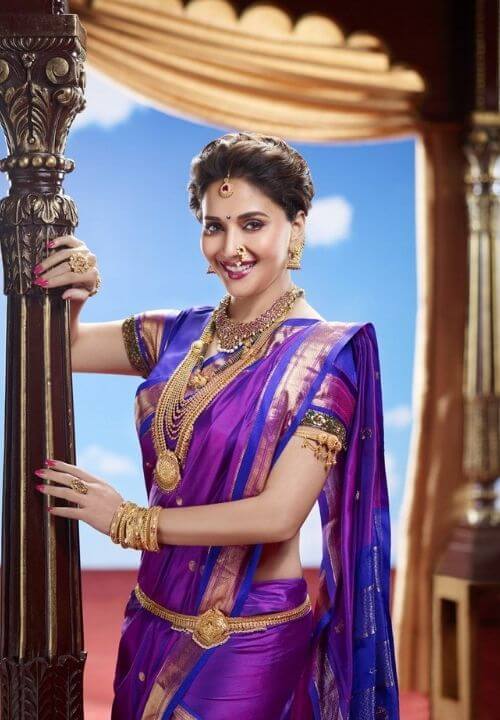 Bottle Green Nauvari Fiery Yellow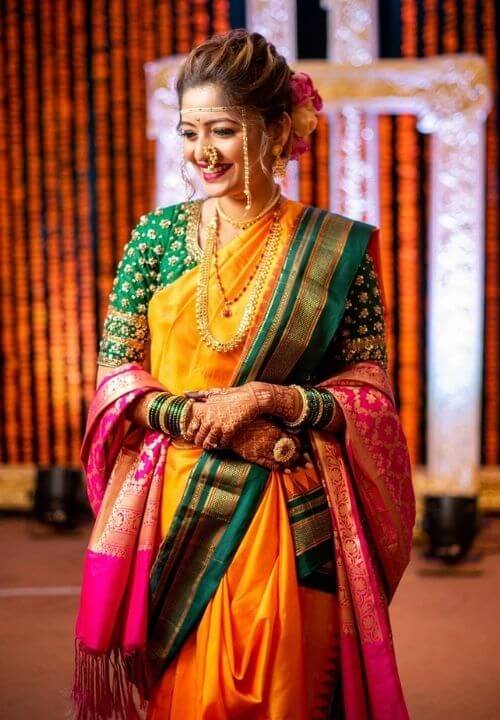 Naruvari Kasta Style in Bride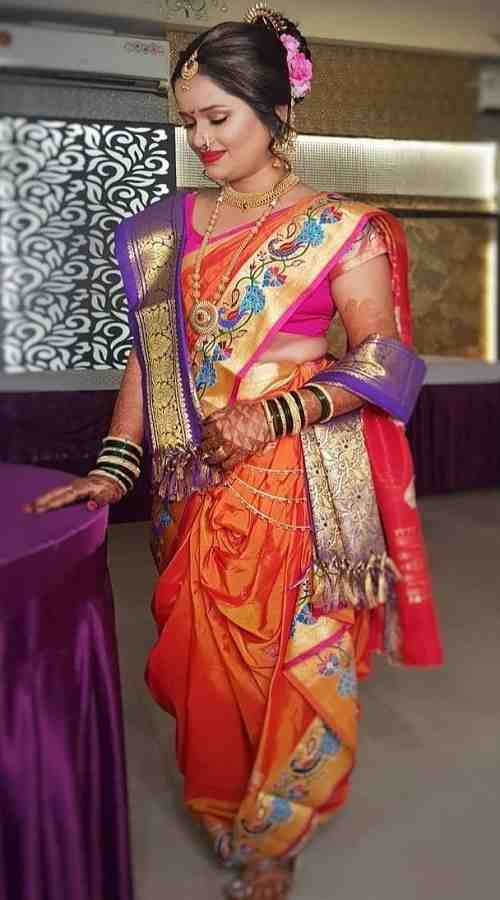 Brahnami Silk Nauvari Paithani Saree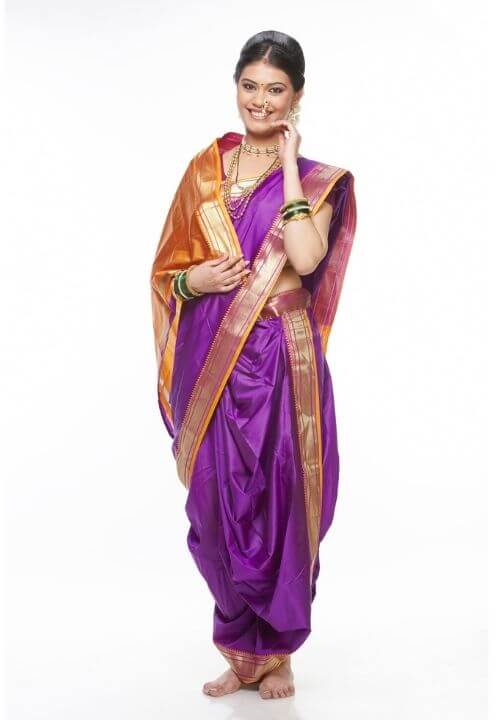 Sadha in Pink Nauvari Saree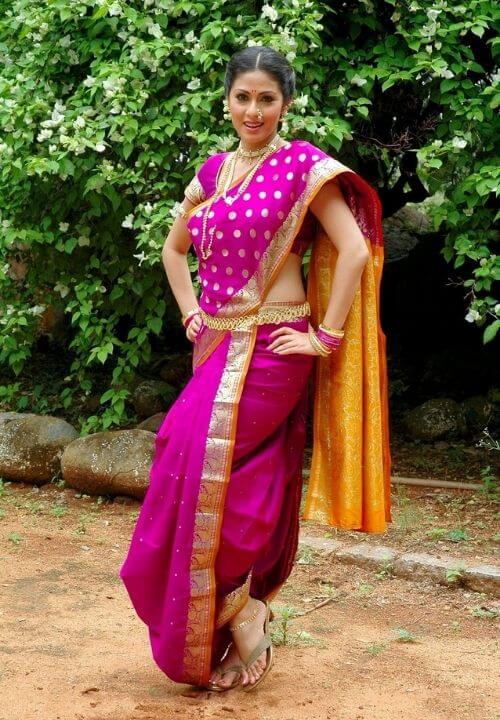 Red Nauvari Saree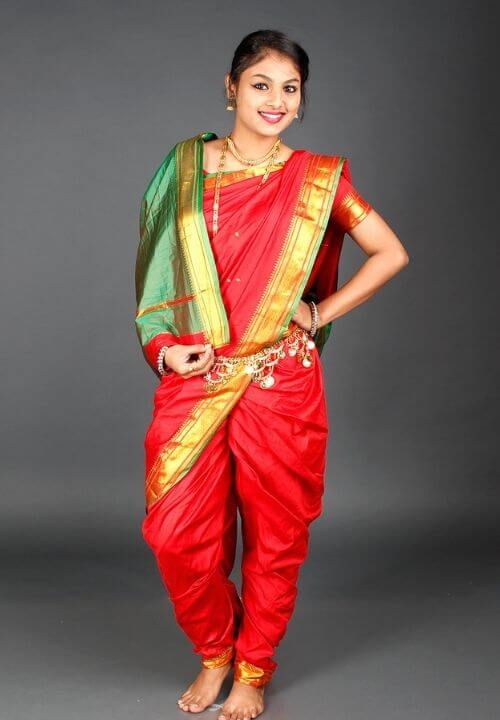 Yellow Plain Art Silk Chanderi Saree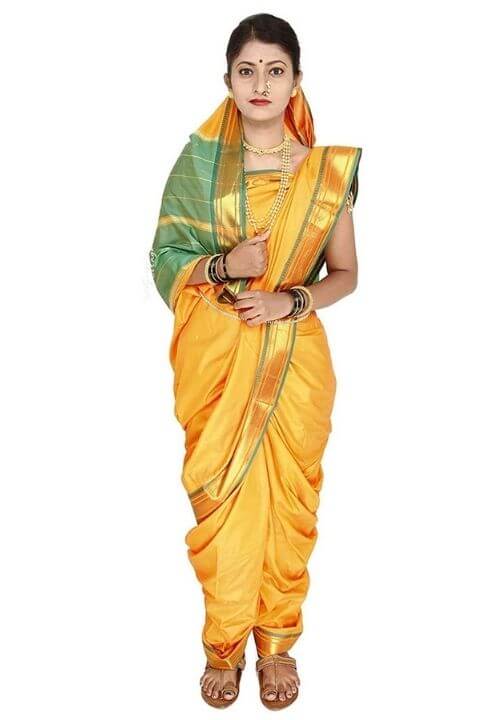 Pecocok Green Silk Kastha Nauvari Sarees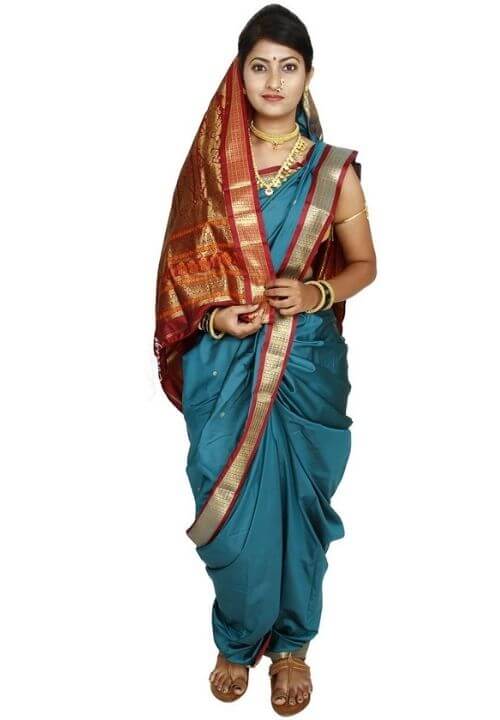 Saree daping in Marathi Style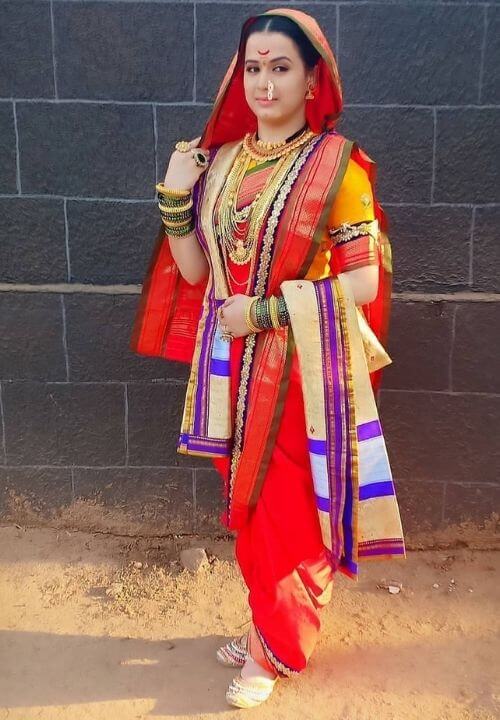 Ritzy Green Color saree Drape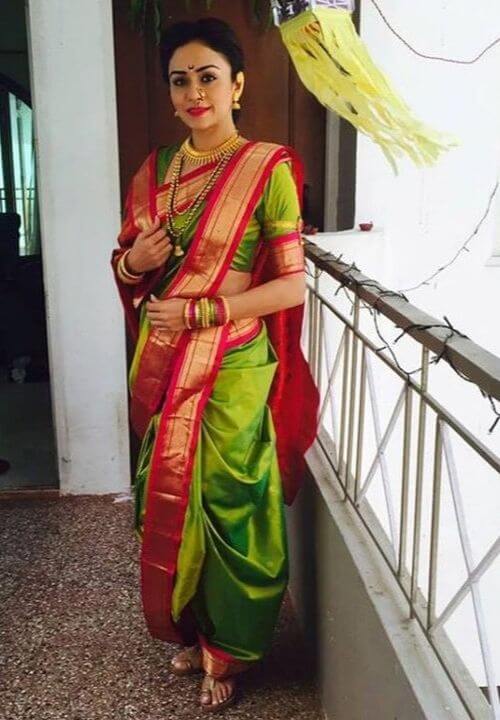 Readymade Kasta Saree in Nauvari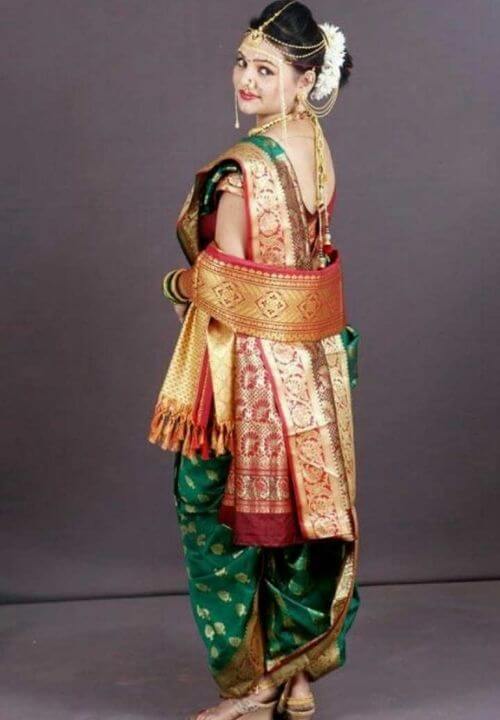 See Also: 22 Beautiful Gorgeous Actress Images in Low Waist Sarees
The Brahmani Nauvari sarees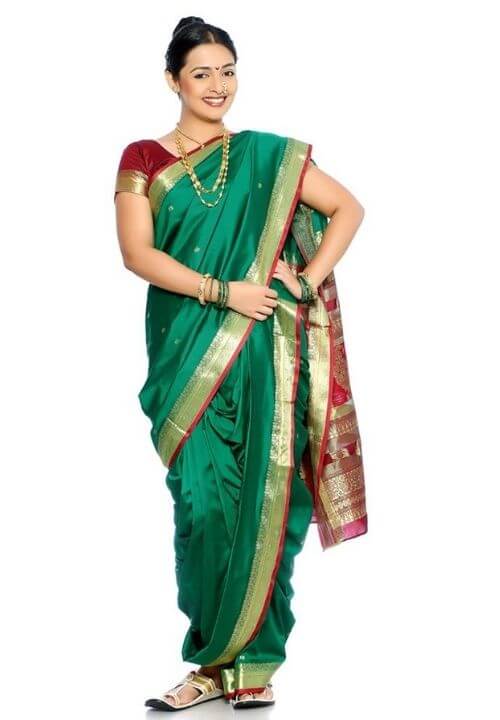 Orange Cotton Blend Nauvari saree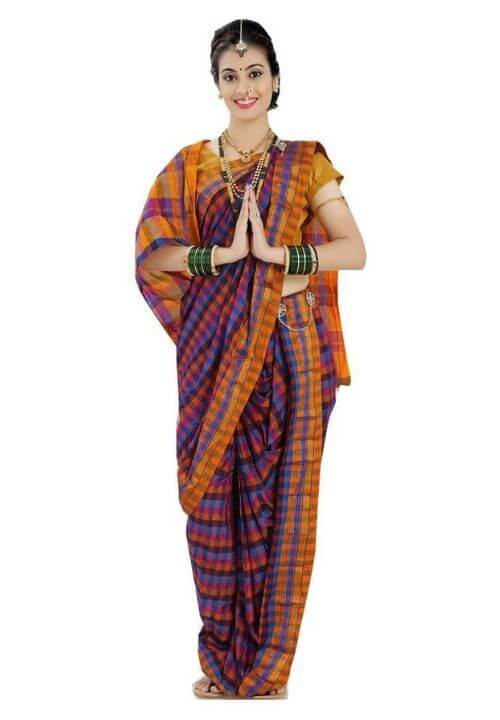 Poly Cotton Red Nauvari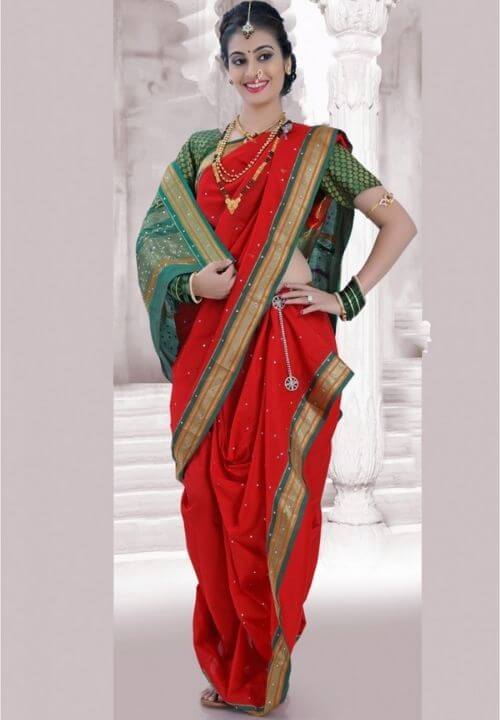 Purple Color Nauvari Saree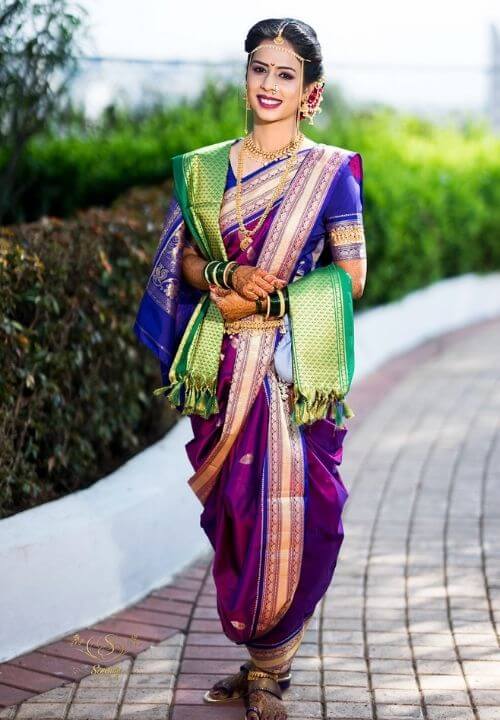 See Also: 25 Latest Plain Sarees Catalogues
Red and Green with Gold Border Nauvari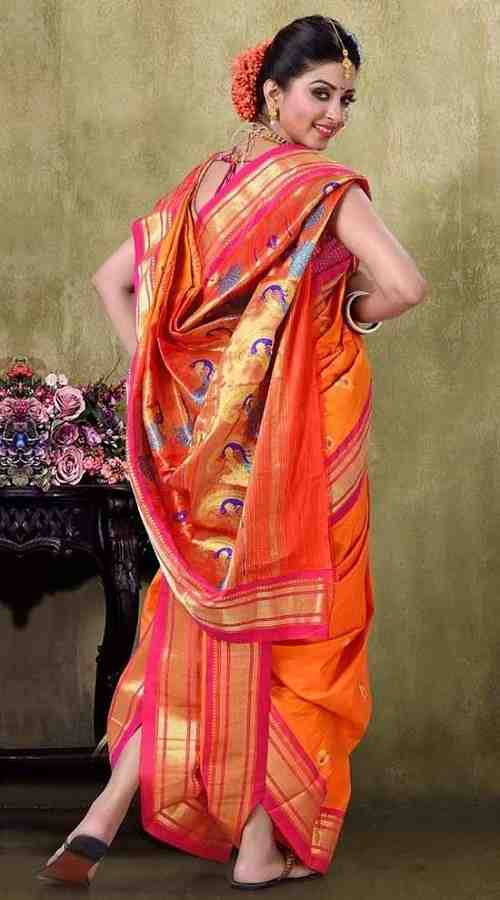 Maharashtrian Bride in Nauvari saree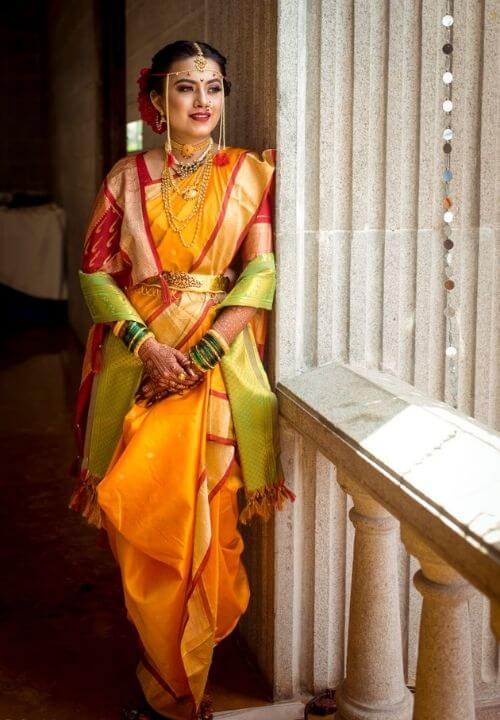 Source: Pinterest