Take a Look of Glamorous Photos of Keerthi Suresh in Saree
Keerthi Suresh is an Indian actress, mainly seen in Tamil, Telugu and Malayalam films. She received the National Film Award for Best Actress for her role as Savitri in the biopic Mahanati (2018).
She was born in born 17 October 1992 to Malayalam film producer and director G. Suresh Kumar and Tamil actress Menaka. She has an elder sister named Revathi Suresh. Till fourth grade, studied in Chennai, Tamil Nadu. She later studied at Kendriya Vidyalaya, Pattom, Thiruvananthapuram, then returned to Chennai, where she attended the Pearl Academy, where she graduated in fashion design.
20 Images of Keerthi Suresh in Saree Photos
Mahanati savitri in as Keerthi Suresh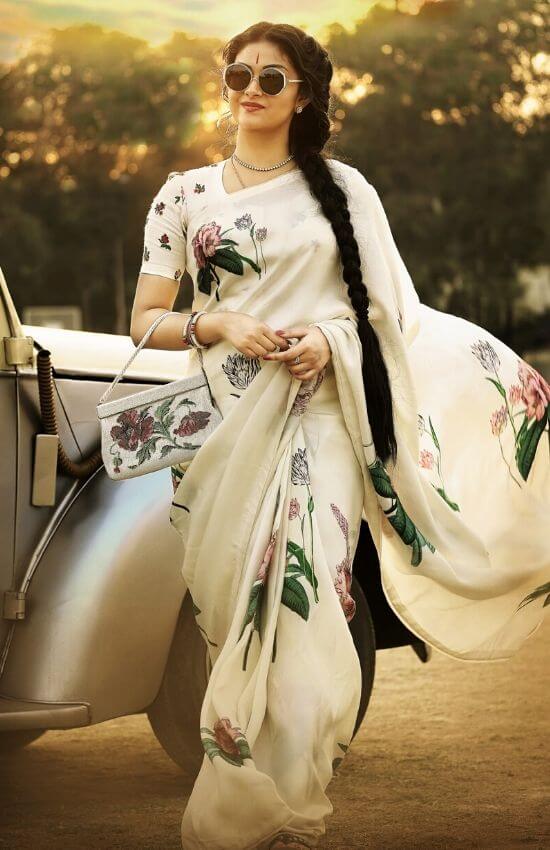 Keerthy Suresh in silk sarees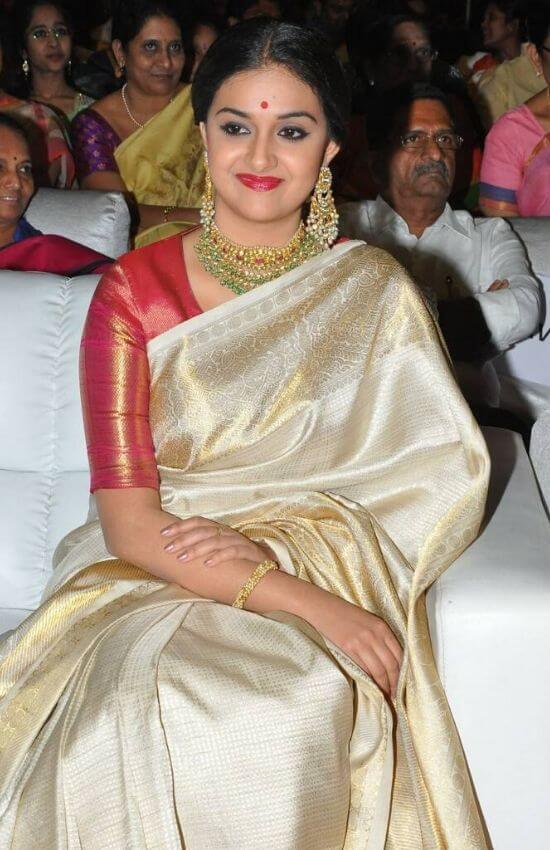 Keerthy Suresh with Cute Smile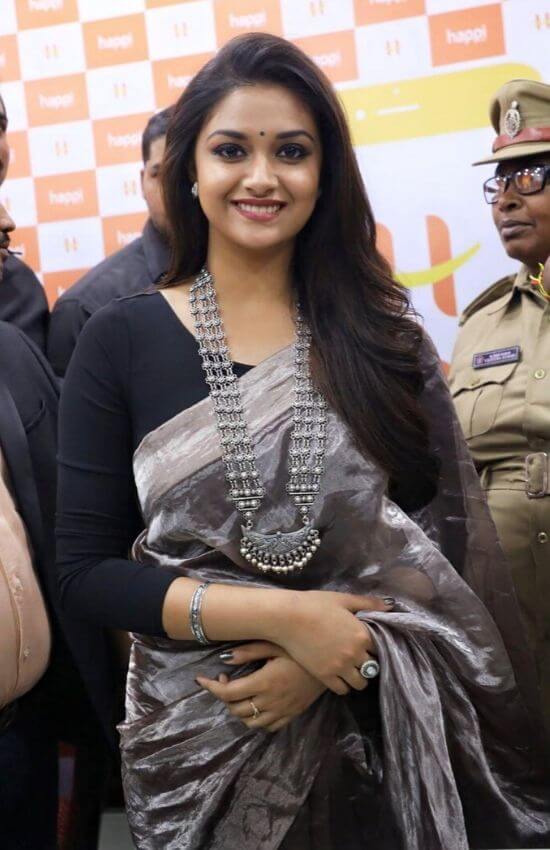 See More: Samantha Akkineni in saree Photos
Keerthi Suresh in Black Saree With Red Flower
Keerthi Suresh Puffy Red blouse Design
Keerthi Suresh in Red Saree with Black Blouse
See Also: Anupama Parameswaran Cute Look in Saree
Keerthis suresh in red saree as Mahanati savitri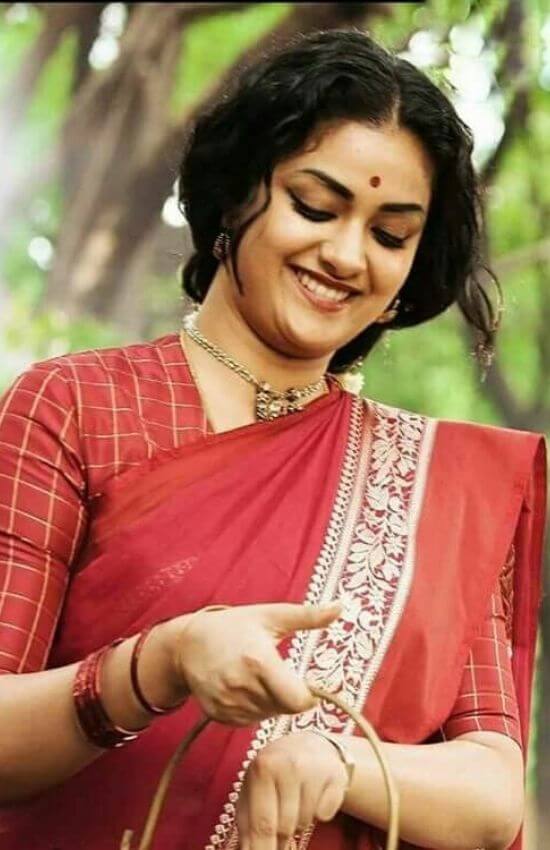 Keerthi Suresh in Sky Blue Color Plain Saree
Keerthi suresh in saree
Keerthi Suresh With Round Neck Blouse
Keerthi Suresh with Full Hand Blouse
Keerthi Suresh At Remo Audio Launch
Keerthi Suresh In Plain Saree
See Also: Bollywood Actress Who Looks Beautiful in Saree
Keerthi Suresh In Half Saree
Keerthi Suresh In Green Pattu Saree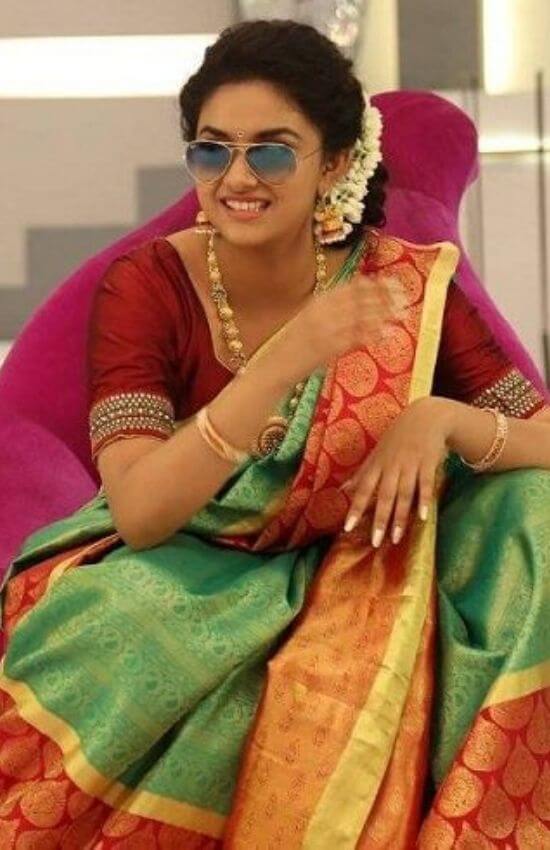 Keerthi Suresh in Blue Color Pattu Saree
Keerthi Suresh in Banarasi Saree Image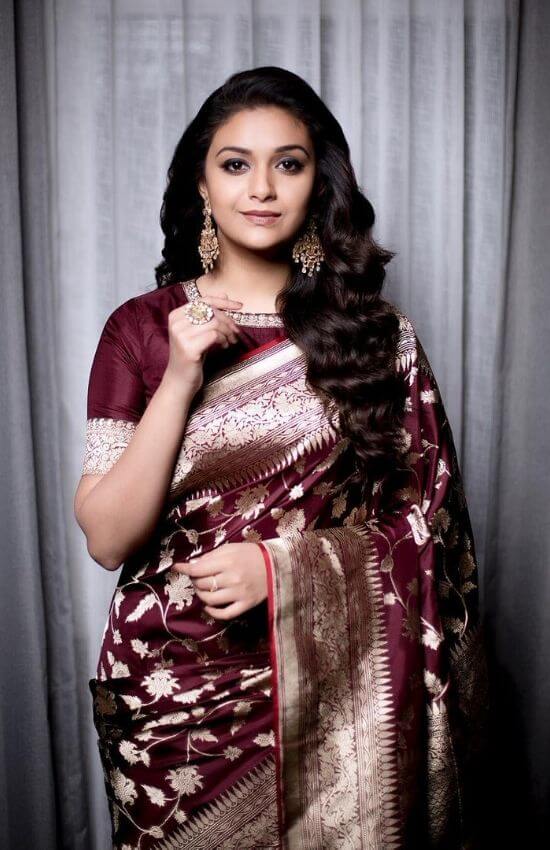 Keerthi suresh in as mahanati
Looking Cute in Yellow Saree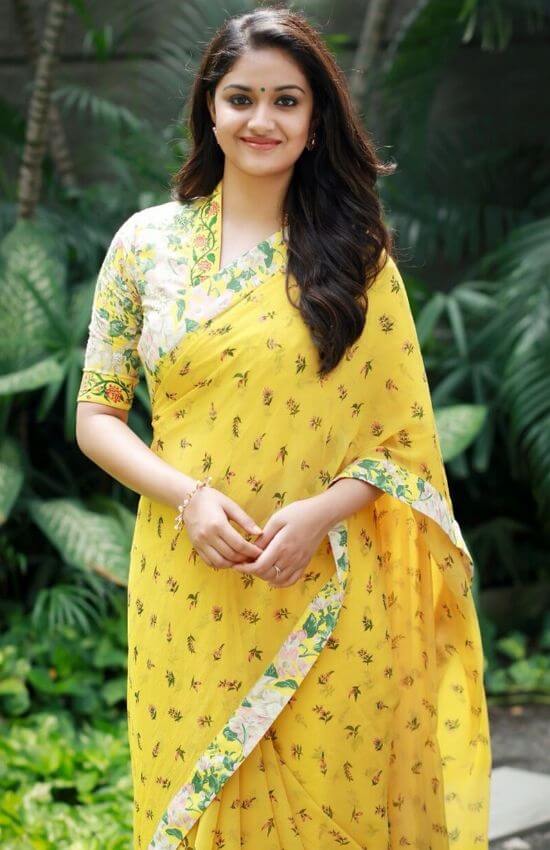 Keerthi Suresh at Hospital opening