30 Stylish Back Hand Mehndi Design That Steal Your Heart
The stylish back hand mehndi design is that you can experiment with different elements to create a unique design. The type of design chosen informs the bride and also determines her personality.
Here is a list of some common back hand mehndi designs that are upside down. Why wait? Go and find what you like!
Bangle Design around Wrist with Mandala on Center
Source:Mehndi by hayat
Bridal Back Hand Mehndi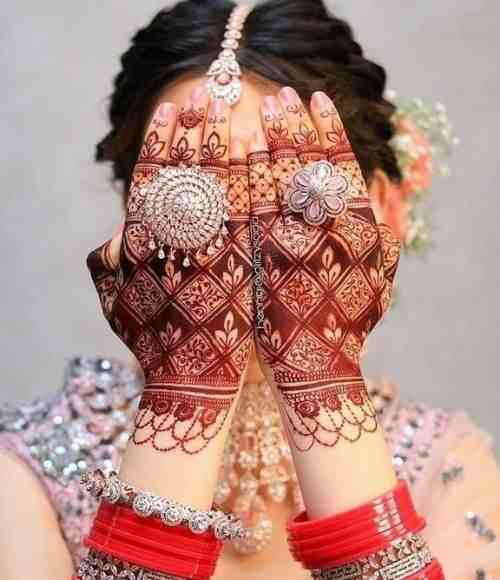 Source:Pinterest
See Also: 25 Latest Bridal Mehndi Designs
Chess Board Mehndi Designs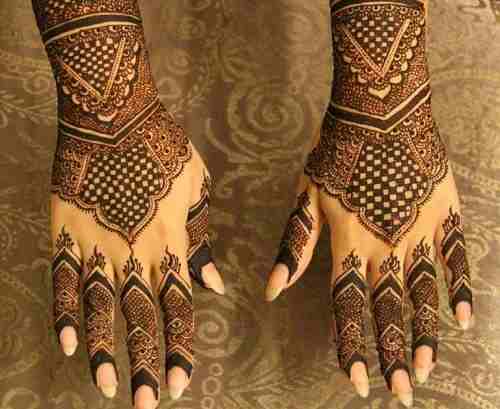 Source:henna By taj
Circle mehndi design on back Hand
Source:Hennabydivya
Source: 25 Best Circle Mehndi Designs You should Try
Criss Cross Pattern Designs
Source:samiras henna designs
Eye On Middle Finger with floral design
Source:amritahenna
Fine Leaves with swan Mehndi Designs
Source:hennabydivya
Floral Back Hand Mehndi Designs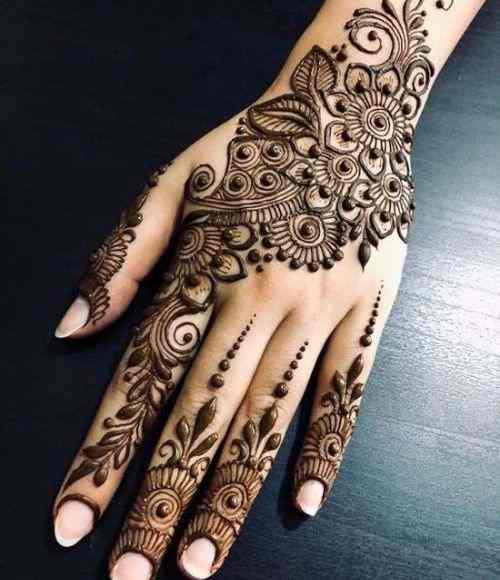 See Also: 20 Best Marwari Mehndi Designs
Floral Motifs with Jalli Designs
Source: Henna by Divya
Floral Touch Back Hand Mehndi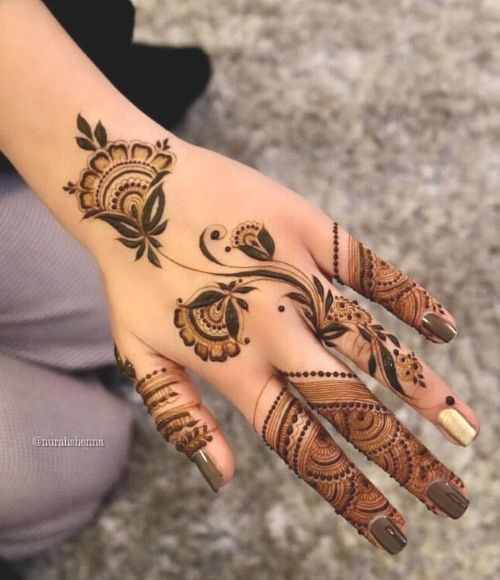 Source:Instagram
Floral Touch on fingers with Rose designs
Source:Minal Beauty
See Also: 15 Latest Rajasthani Mehndi Designs
Glove Effect Mehndi
Source: Henna by Divya
Half Mehndi with lotus Motif
Source:amritahenna
Indo-Western Mehandi Design Back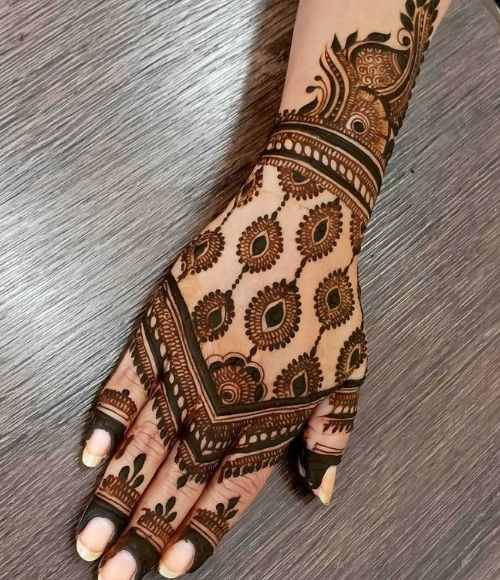 Source:Pinterest
Back Side Mehandi with Jamail Designs and Floral Bracelets
Source:sarashenna
Jewellery Mehendi Design Back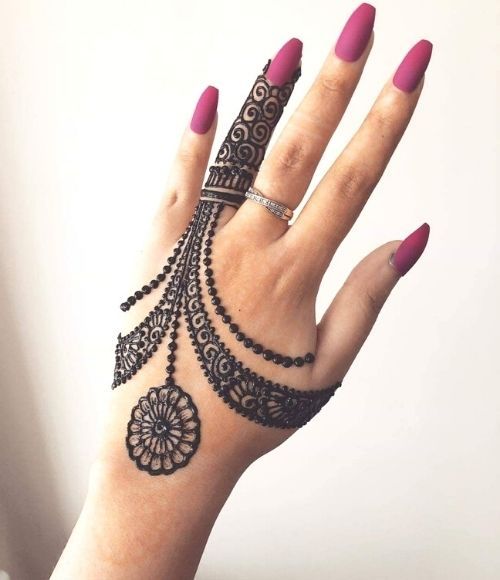 Source:Pinterest
Mesh Like Pattern Mehndi
Have you ever wanted something a little different on your back hand? Check out this Back hand Mehndi design with flowers and mesh pattern. You absolutely love it! What do you think?
Source:Henna by Taj
Modern Mehndi Designs for Back Hands
Source:pinterest
Net Design on Index finger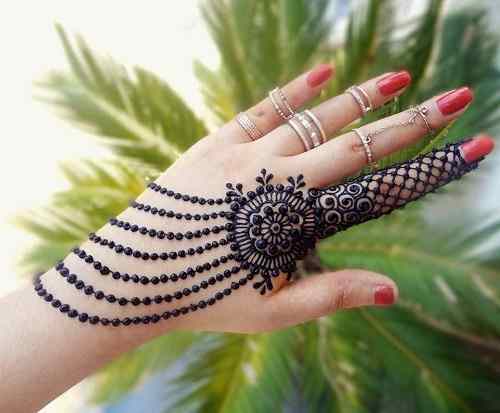 Source:Pinterest
Net Leafs Back Hand Mehandi
Source:Hennabydivya
New Stylish Back Hand Mehandi Designs
Source:Pinterset
Peacock Style Mehndi Design Back Hand
Source:Himani henna
Pushed Arabic Back Hand Mehndi Design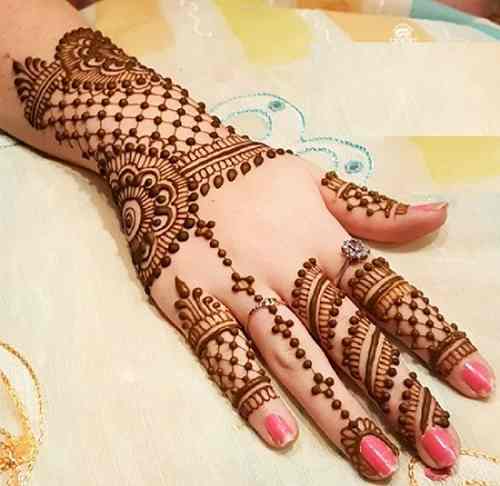 Source:Henna Paradise
See Also: Latest and Trendy Arabic Mehndi Designs
Roses on Back Hand Mehndi Design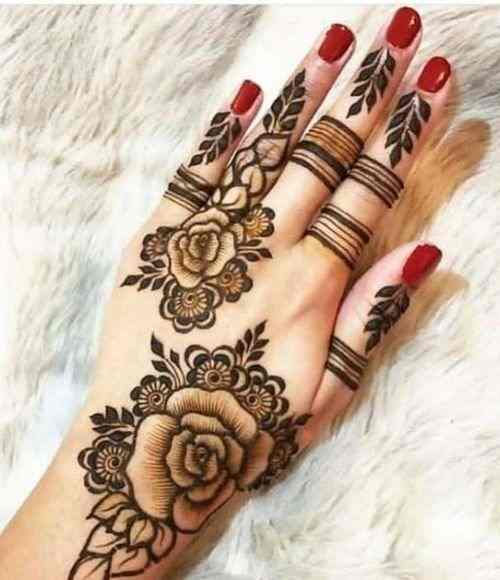 Source:Pinterest
Semi Circle with Checks on Fingers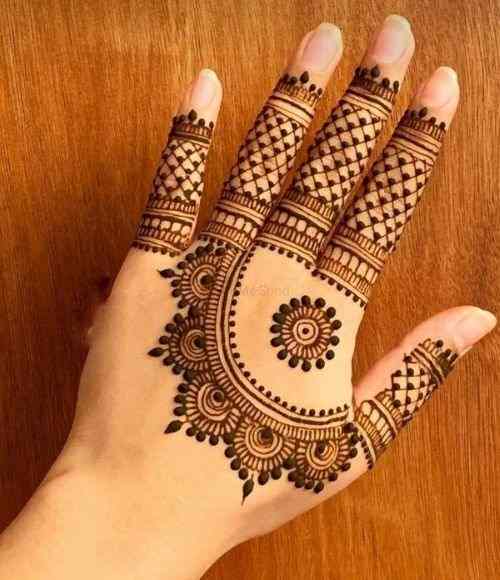 Source:Pinterest
Simple Design with Index Finger
Source:Instagram
Sparrow with Jalli and leaves on Fingers
Source:henna by divya
Stylish Love symbol On Back Hand Mehandi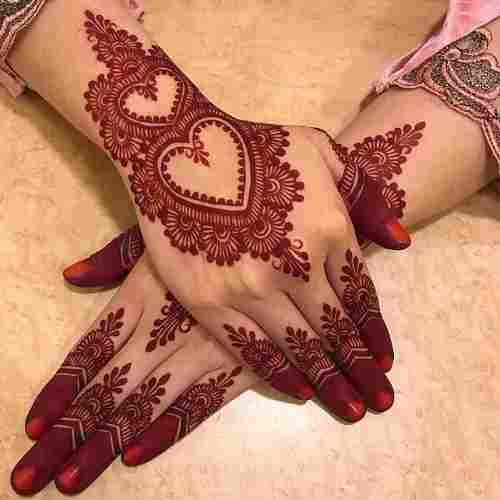 Source: Pinterest
Traditional and Back simple Mehandi Design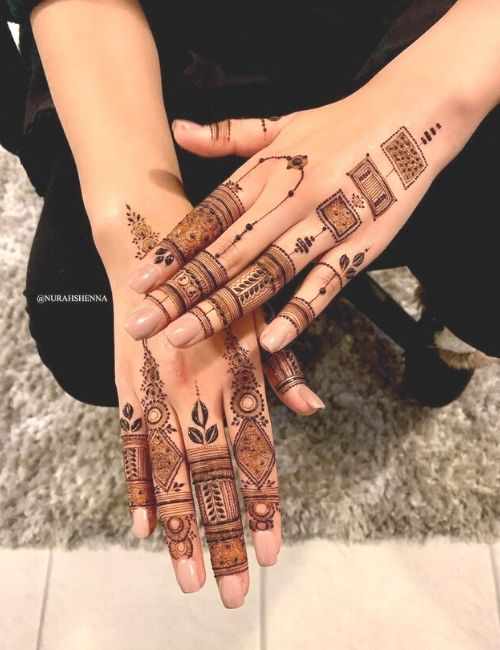 Source:nurahshenna
Wrist Band Back Hand Mehandi Design
Source: pinterest